Article courtesy the Hollywood Reporter: A Stieg Larsson confidant shares what happens in the unpublished manuscript thought to be the fourth novel in the 'Millennium' series. A close friend of deceased crime writer Stieg Larsson has revealed details of the unpublished manuscript thought to be the fourth book in the global best-selling Millennium series. Larsson confidant Kurdo Baksi told Swedish daily paper the Expressen that Camilla, the estranged twin sister of Millennium's goth hacker heroine Lisbeth Salander, plays a major role in the fourth book. Camilla was seen only briefly in the second Millennium novel, The Girl Who Played With Fire.
Baksi is quoted in Expressen as saying the fourth novel is set on the remote Banks Island in Canada and the further deepens the relationship between Salander and investigative journalist Mikael Blomqvist. Baksi, whose book My friend Stieg Larsson was a best-seller last year, added that before he died Larsson completed a detailed introduction and a finale to the fourth book. Larsson died suddenly in 2004, before the three Millennium books were published. But it's been widely reported that he had plans for a series of five or six books. There is huge commercial interest in continuing the Millennium franchise. The novels were a phenomenal global success, as were the Swedish films based on them, which launched the career of actress who played Salander, Noomi Rapace. The Hollywood adaptation of the books – The Girl With The Dragon Tattoo, directed by David Fincher and starring Rooney Mara and Daniel Craig – hits theaters Dec. 21.
Larsson's long-time partner Eva Gabrielsson has said she has a large part of the manuscript for the fourth novel on a computer in her possession. But Gabrielsson, who was not formally married to Larsson, is in a bitter fight with Larsson's family over Millennium royalties and has so far refused to make the unfinished manuscript public. In Stieg and I, her biography of her life with Larsson, Gabrielsson gave the fourth book the working title God's revenge. She has been quoted as saying she could finish the novel on Larsson's behalf. So far, however, Larsson's publishers – in Sweden and internationally – have said there are no plans to publish a fourth novel in the series.
Read posts from the archive: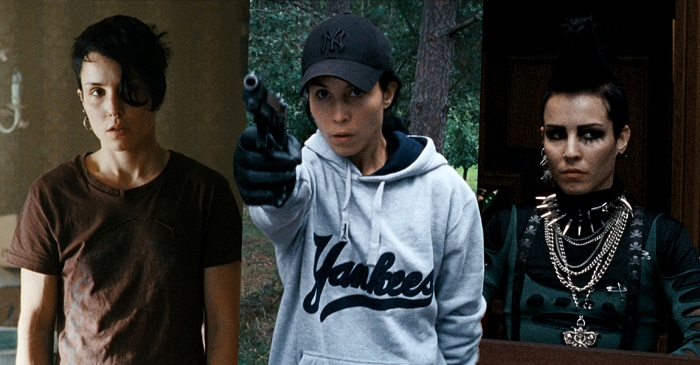 December 19th, 2021
December 5th, 2021
July 19th, 2017
www.noomi-rapace.com